Studio 46
32 cleveland avenue
W4 1SN
[javascript protected email address]
07855 435402
Printmaking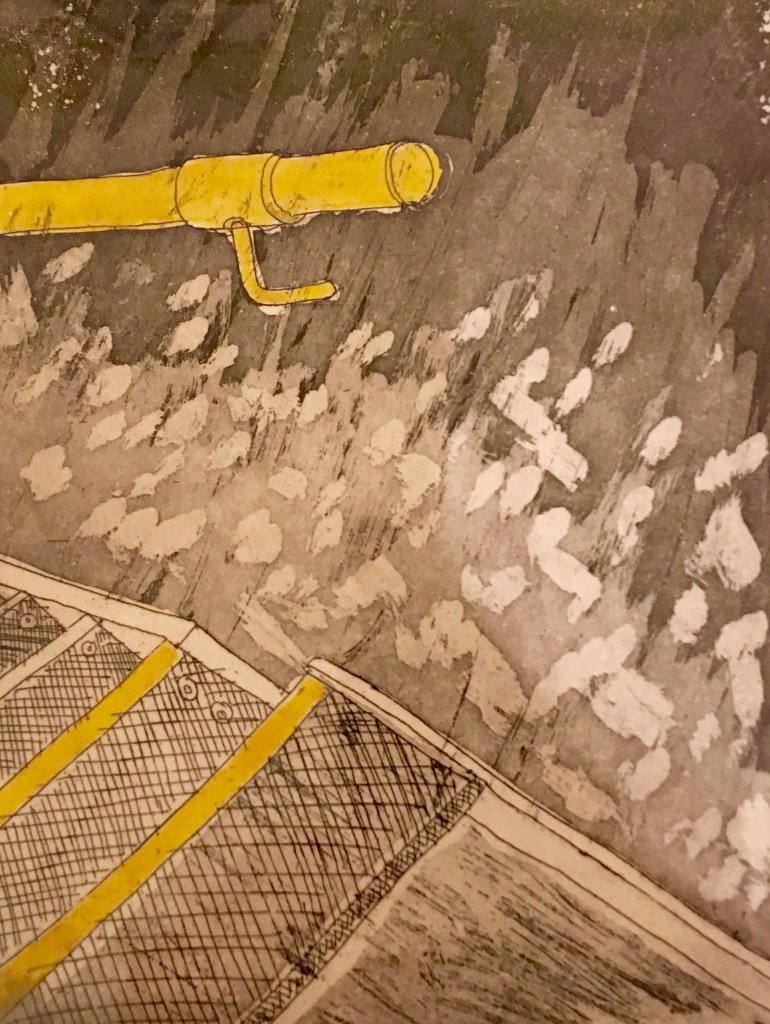 Lucy takes inspiration from the layering of colour, playing with scale, reflection, nature and the urban environment. She then translates this exploring the printmaking techniques of etching, screenprinting and photopolymer intaglio.
www.lucystrathon.com


Also at this studio:
Studio information
The studio is on the ground floor.
Do join three Printmakers all using slightly different techniques such as photo polymer, etching, silk screen, cardboard cuts and linocuts. Find out how we make our limited edition hand made prints, what inspires us and stay for a cuppa or a glass of wine! Most of the show is downstairs, but Rachel's home studio will also be open and is upstairs.
Across the road are another two very talented painter/printmakers, Sally Grumbridge and Tania Beaumont, so well worth visitng Cleveland avenue!
A short walk from Stamford Brook tube station, down the far end of Cleveland Avenue.
Artists nearby