Studio 45
31 cleveland avenue
W4 1SN
[javascript protected email address]
07802 856553
painting, printmaking, drawing and mixed media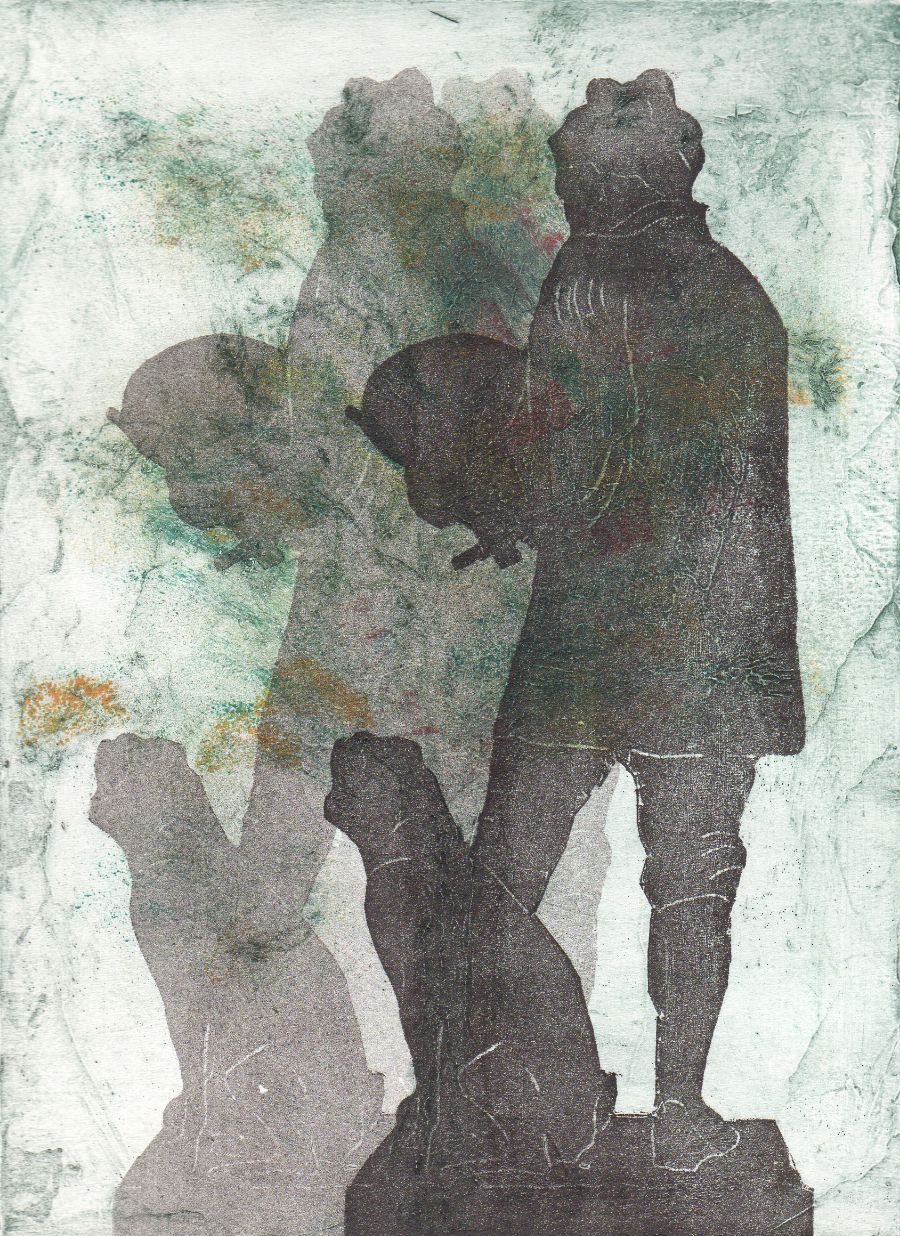 For Sally, making art is a passion and a pleasure. Personal experience, cultural or historical subjects tend to be her inspiration. From oil and mixed media on canvas to life drawing to limited edition and unique framed prints, Sally's portfolio is exciting and varied.
Recent collections include her Shadow print series, prints and paintings commemorating the centenary of the First World War and a series inspired by Mahler's symphony and the ballet, 'Song of the Earth'. In the last year or so she has been concentrating on her printmaking, working both from her studio at home and at Kite Studios in Shepherd's Bush where she also teaches printmaking.
www.sallygrumbridge.co.uk

Studio information
The studio is on the ground floor.
There is one step from the pavement and then one doorstep at the entrance.
Artists nearby