Frequently asked questions
Why is this different from buying at a gallery?
You get to meet and talk with the artist; a great way to discover artists working in your local area. Artists taking part may be at any stage of their career. Discover those just starting out or who have a more relaxed way of showing their work right up to more established and recognised names. Some artists are showing in their studios so you will get to see more of their process and materials, sketchbooks etc which you don't usually get to see at a gallery.
Can I contact the artists at other times?
Contact details for each artist are in the printed Studio Guide and on this website. Artists often have other events throughout the year, so please get in touch with them if you have a query about their work - you don't need to wait until next June!
Can I commission work?
Commissioning bespoke work can be exciting. If you find an artist whose work you really enjoy - ask them. Not all artists work for commission, but they will be happy to discuss it with you.
I feel a bit nervous about going in to someone's home - won't it feel odd?
The idea of showing artwork at home is unusual but art trails are becoming more familiar, and that's what makes it fun! You get to see artwork in a home setting and everyone taking part is used to visitors wandering in and out. It's unlikely you will be the only person there and you will be very welcome. Why not go around with a friend and make a day of it?
What if I don't like their work?
Art is unique and we all respond differently. Artists know this and you don't have to stay a long time, we know you may have a lot of studios you want to see. Of course we enjoy hearing when you do see something you love, but if it's not your cup of tea, that's fine too.
Do I have to buy something?
There is no pressure at all to buy, you are welcome just to come and look. Many artists have work at all ends of the cost scale. You may be surprised to find handmade pieces more affordable than you think and many have prints or cards available too.
How do I choose who to visit?
Some people keep to one area, others plan a list for themselves - it's up to you. We suggest you take a browse through this website and create a shortlist to mark your favourites, but when you are out on the trail, make sure to pop in to other studios which may be near by. And don't forget to check out studios which are further out - they could turn out to be your favourite.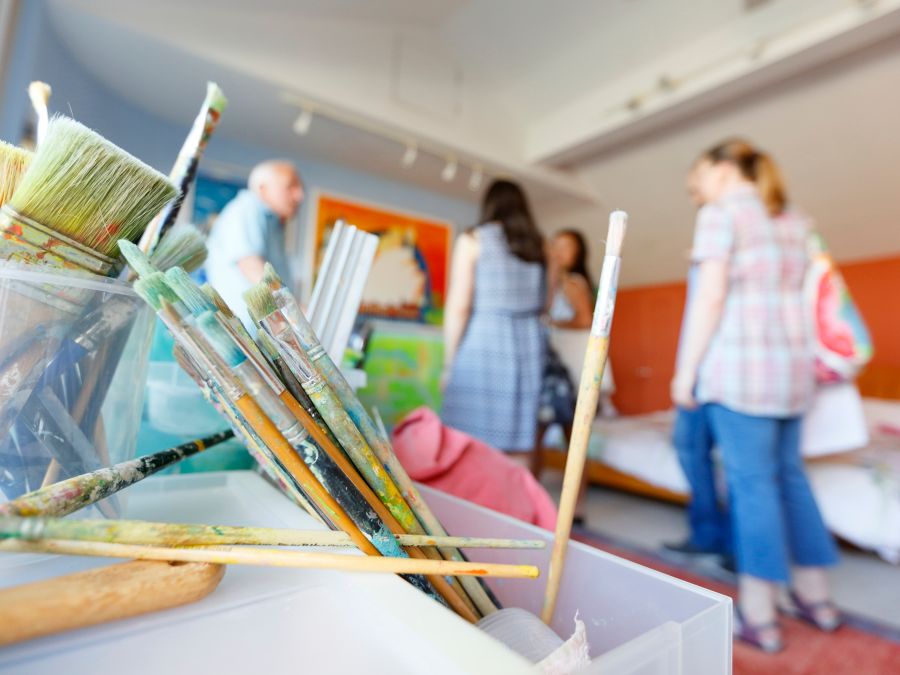 Visitors sign in
If you already have a favourites list, please sign in below.