Art + homes = the perfect match
How long have Horton and Garton been established and what do you particularly enjoy about our patch of London?
John: We've just celebrated our 10th year in business and have two offices across Hammersmith, Shepherds Bush and Chiswick. West London is a wonderful place to live and work. I've been selling property here for decades, raised my children here and couldn't imagine life anywhere else. It's a very spoiling place to live with the river, parks, schools, transport links and variety of properties to choose from - however, it's the community organisations and charities that make our neighbourhoods such special places to live. There's a palpable sense of community ownership amongst residents and we are honoured to go above and beyond for as many local charities as possible.
Paul: There are so many special areas within Chiswick, each with its own personality and identity. I love the village feel and think it's brilliant that I can't walk or cycle anywhere in W4 without getting stopped by several friendly faces. As John says, the sense of community ownership is unbelievable and it is the residents who make Chiswick such a wonderful place to live.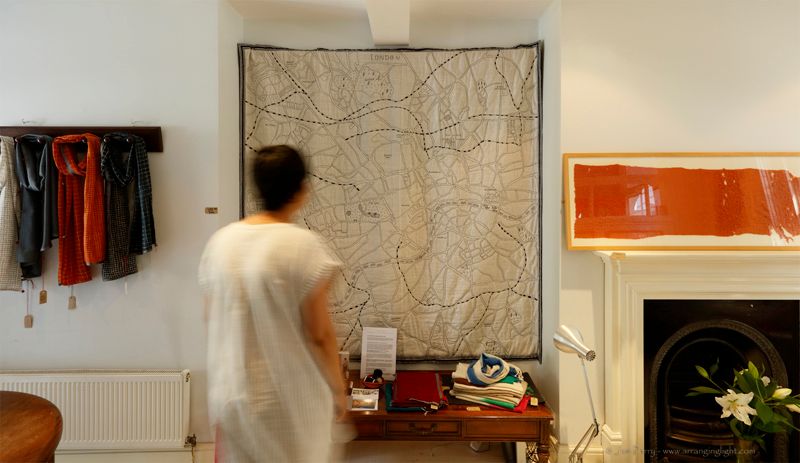 You must see inside lots of wonderful homes - have you picked up any art display tips along the way?
John: I know some art collectors who are very canny with how they display their work and don't keep all of their pieces in their homes. I know a few who retain climate controlled storage facilities so they can rotate their collections. That's dedication!
Paul: I've seen properties be designed entirely around the artwork they house. Architects and interior designers are often instructed to incorporate natural and artificial light for certain pieces. I've seen walls built purely to house a piece or art such as a sculpture or painting. For true enthusiasts, the sky is the limit. I've shown properties to buyers who are looking for one or two particular locations for their most beloved pieces... then watch them walk out of the 'perfect property' as they're not convinced it will work for their art collection! If you're an art lover or collector, you'll understand!
What's special about the way H&G do business?
John: We're not a faceless corporate chain with a revolving door. My team members live locally, most of my colleagues have been at Horton and Garton for many years, and we have a true affection for our communities. As we've been working in our patch for so long, we've sold and let many properties three or more times over! Our genuine knowledge of our neighbourhoods means we can match our buyers and tenants with their perfect properties with a deftness not found anywhere else. I believe our honesty, transparent communication, integrity and professionalism surpass our competition.
Paul: Horton and Garton is a Client First company. I keep my clients at the heart of each transaction, providing a truly personal service. It's a cornerstone that's helped me build my business here in Chiswick and while some competitors are struggling and closing their doors, we're expanding. I love my work and greet each day with enthusiasm and a genuine desire to surpass my clients' expectations.
You can find out more about Horton and Garton here.
What will you be looking out for this year?
John: Many of the artists are old friends so I'll ensure I visit their studios but I'm keen to visit studios that represent a variety of disciplines. I'm keen to visit Ben Johnson whose home and studios are on the river and Ekta Kaul, the textile artist who conceptualised and created the Chiswick Without Borders piece.
Paul: I'll be at every open studio in Chiswick and can't wait to discover the talent and beauty that awaits me. I'd normally only visit a few on my own personalised trail but this year, as the main sponsor, I feel it's important to visit each studio to grasp the breadth of talent. I can't wait...
Create your own favourites trail here