Studio 36
31 cleveland avenue
W4 1SN
[javascript protected email address]
07708 064529
Paintings, original prints, mixed media.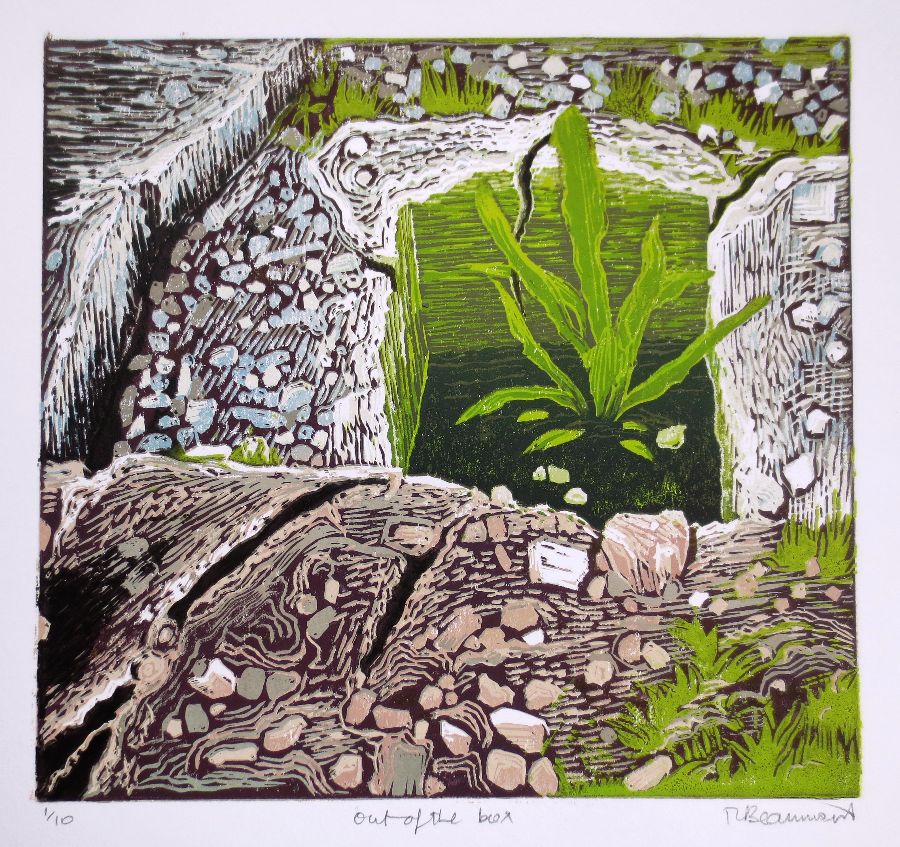 A painter-printmaker in the broadest sense – I am inspired by things around me, and tend to work through themes. I am influenced by what I see: contrast of light and shade, surface textures of old buildings, grass sprouting through crumbling brickwork, decaying paint, rusty metal, decorative patterns on old carpets and textiles, lined faces and colourful costumes.
Recently I have been working on images of things sprouting from holes in the ground, cracks in a wall or beside manhole covers.
Also at this studio:
Studio information
The studio is on the ground floor.
There are two separate steps to the front door. Artist's studio and additional work will be on show on the first floor.
www.taniabeaumont.squarespace.com