Studio 46
52 askew crescent
London W12
[javascript protected email address]
07718 742339
Stained glass /mixed media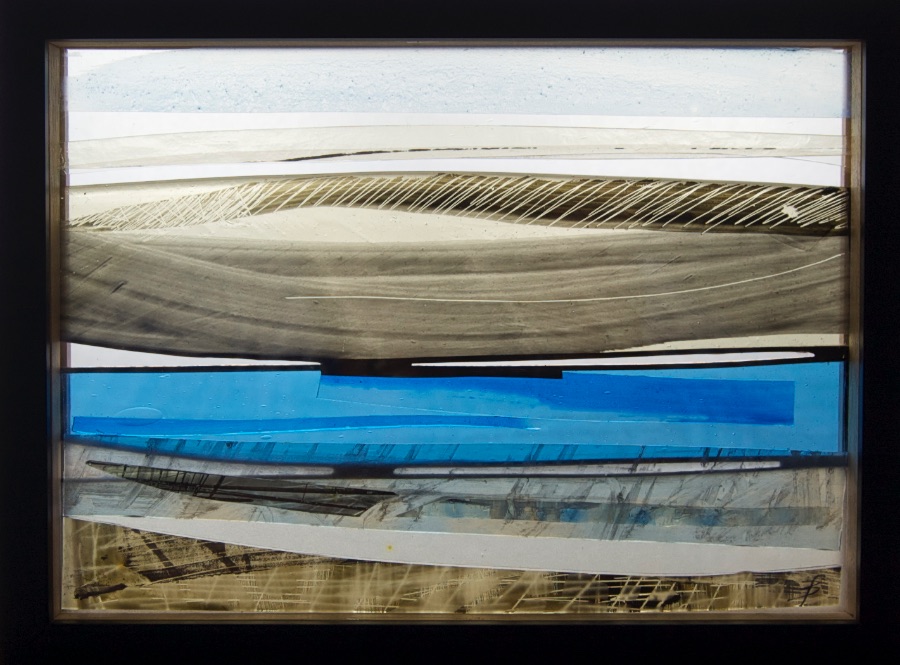 My training was in fine art and theatre design and I worked professionally as an art director and production designer for TV/Film.
I now work with glass.
I like to put together glass pieces that have an evocative, spatial, elusive, and elemental quality at heart, responding to the inherent qualities of all the materials I put together – the glass, lead, paint, copper and indeed the setting if the glass has to go into a given space.
Studio information
The studio is on the ground floor.
2 steps down to kitchen area - where some work will be shown.
Askew Crescent runs directly across the Askew road which confuses many people.Heading North up along the Askew road away from Hammersmith my address is the left turn off the Askew road. There is a big cherry tree in the front garden and a white 2CV parked outside the house.