Celebrating 50 years of Artists At Home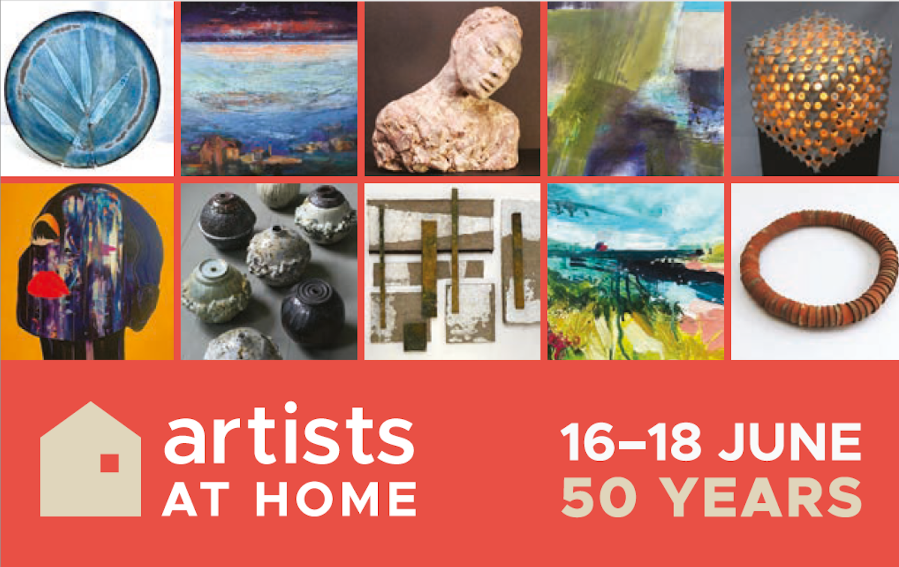 The Artists At Home annual open studio weekend in Chiswick celebrates its 50th anniversary in 2023. Founded by artists Julian Trevelyan and Mary Fedden at Durham Wharf on the River Thames in 1973, it has been going from strength to strength to the present day.
Durham Wharf was already a favoured area for artists and makers to live cheaply outside central London as early as the 1920s, and was being used for block fabric printing, stone sculpting and film making by artists in the Chiswick Group around that time.
Painter Julian Trevelyan and his first wife, potter Ursula Darwin, moved to Durham Wharf in 1934. It became their home and workspace from which they ran a gallery and circulating picture library. Patrons of the library could rent pictures by, it is thought, artists such as Max Ernst, Stanley Spencer, Roland Penrose, Henry Moore, John Piper and Graham Sutherland, paying 10 shillings for six months, after which they could either buy the picture or rent a different one.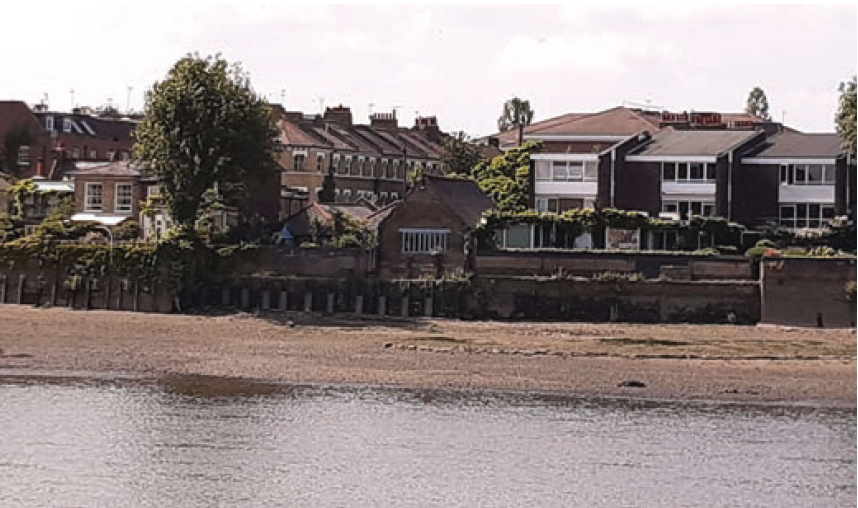 Durham Wharf seen from the south bank of the Thames. © Ian Alexander (Click to zoom in)
Julian Trevelyan and Ursula Darwin divorced in 1950 and Julian married fellow painter Mary Fedden the following year. The open studio scheme that Julian and Mary went on to create, and which eventually became Artists At Home, appears to have grown out of boat race parties held by the artist residents of Durham Wharf, the newly built St Peter's Wharf, and some of the houses in Chiswick Mall, during which their homes and gardens were thrown open to visitors. In 1973 this informal scheme became an annual event, and Artists at Home was born.
When asked to describe how this came about for the 30th anniversary of Artists At Home in 2003, Mary Fedden, then aged 88, said:
Mary Fedden in her studio in Chiswick. © Eamonn McCabe (Click to zoom in)

"…we never realised we would be starting a local tradition. We had been asked to open by Hammersmith and Fulham Council, who enticed us with a £5 grant for tea and biscuits. Much to our surprise, the day was a huge success, with over 100 visitors. They were appreciative of our work but [were] equally interested to see inside these mysterious studios! …Artists At Home has obviously expanded and changed a lot since I took part…The intention, however, is very much the same – to give people the opportunity of seeing artists' work in the very space where it was created."

There have, of course, been many changes in the last 50 years and many innovations under the leadership of, since the late 1980s, Jane Elmer-Smith, Joanna Brendon, Jill Revie, Steph Curtis-Raleigh and currently Kathryn Davey. Recently, the challenges of the Covid-19 pandemic led to an online-only exhibition, an autumn instead of a summer event, and artists' pages that are now online for contacts and sales all year round. We continue to develop, moving into video, an online charity auction, and social media to promote our members' work to the worldwide art market.

The present day Artists at Home has around 100 members and still has artists with studios at St Peter's Wharf and on Chiswick Mall. It's impossible to know how much we'll have changed in another 50 years' time, but one thing is certain, the area will continue to inspire and attract artists and makers across all disciplines.